Online Webinar
We request that all prospective bariatric surgery patients attend one of our free, informational seminars presented by Dr. Srikanth. If you are unable to attend the in-person seminar, or would like to review the information you heard at a seminar, please feel free to follow along with this online webinar.
Please contact our office with any questions or concerns!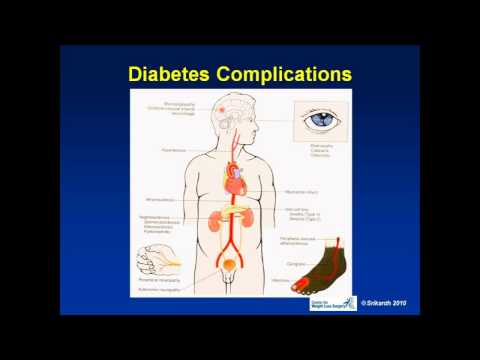 What Is Morbid Obesity?
Learn about our practice and understand how morbid obesity is defined.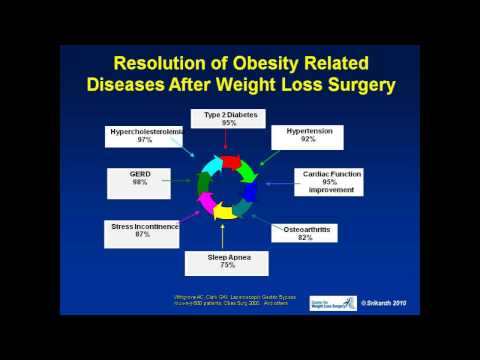 Weight Loss Surgery Overview
Why should you consider weight loss surgery?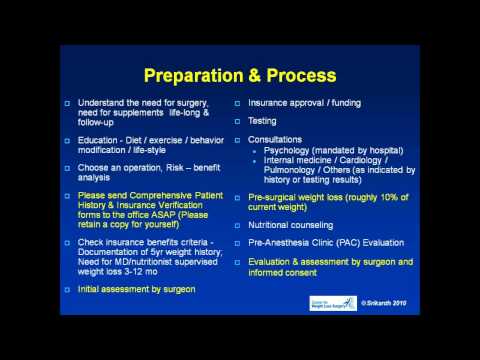 Pre-Surgery Preparation Process
Learn about the required paperwork and steps to surgery with our office.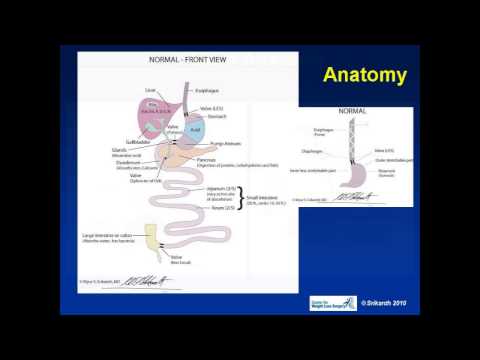 Anatomy and Pre-Surgery Weight Loss
Learn about stomach anatomy and understand the importance of-pre-surgery weight loss.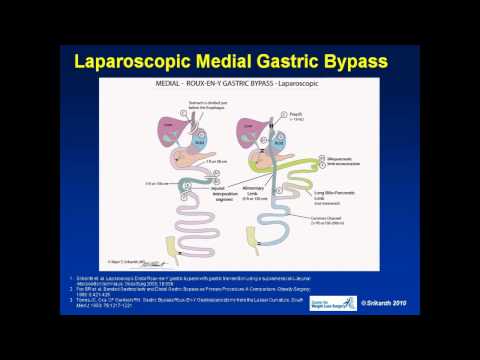 Surgery Options
Understand the concept, consequences & results for each surgical weight loss option.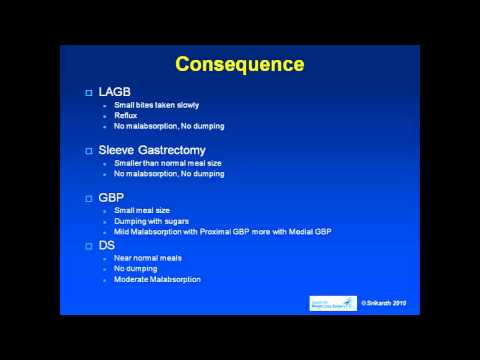 Life After Surgery
Learn about diet, supplements and lifestyle changes required after surgery.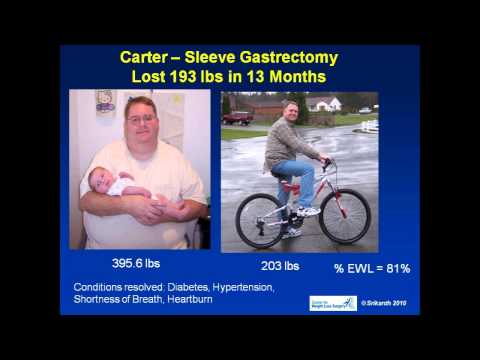 Statistics & Our Results Record
Learn statistics and hear more success stories from our patients.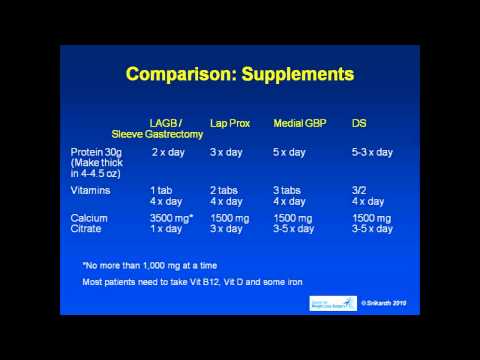 Post-Surgery Nutrition & Supplements
Understand the importance of supplements after surgery.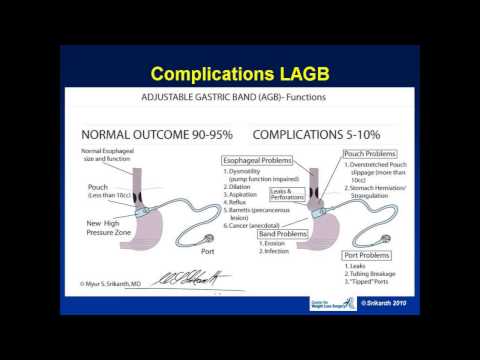 Possible Complications From Surgery
Learn about possible complications that can occur after surgery.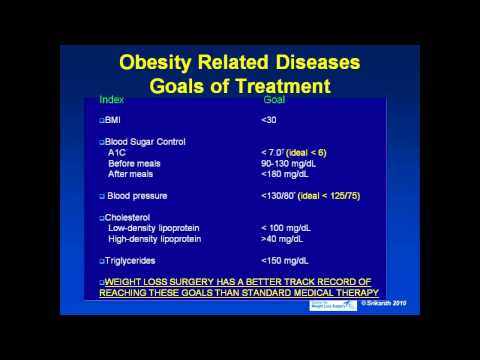 Why Have Weight Loss Surgery?
Bariatric surgery reduces the risk of several serious health issues.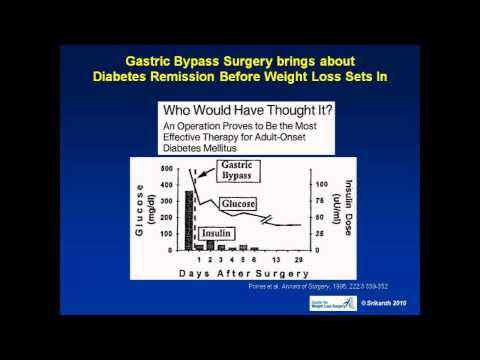 Diabetes & WLS
Learn how weight loss surgery can improve and even resolve weight-related diabetes.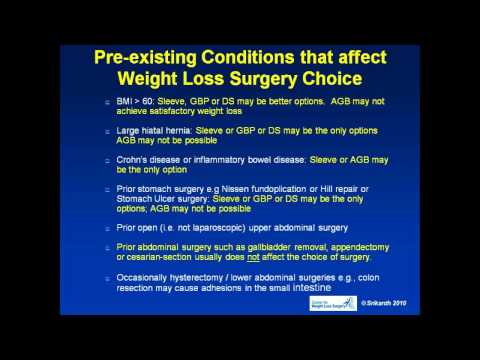 Which Surgery Is Right For You?
Compare and contrast your bariatric surgery options.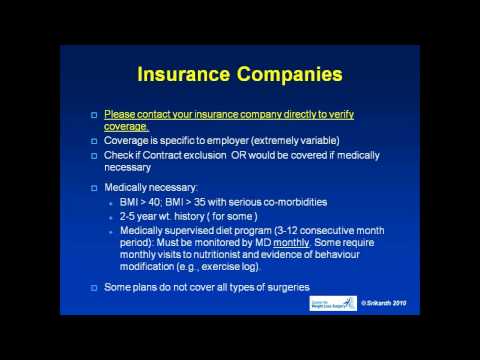 Insurance
Learn about carriers we are contracted with and insurance criteria.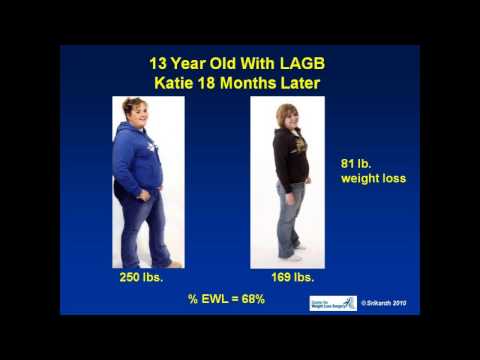 Special Considerations
Pregnancy after WLS, cosmetic surgery options and more.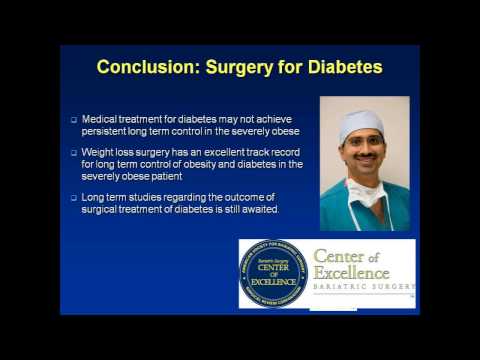 In Closing…
Please contact us with any questions.
Web Seminar Disclaimer
Our online seminar is intended to be an educational resource and should not be used alone to make any decisions. All decisions regarding your bariatric care should be made during consultation with Dr. Srikanth.
The illustrations, written and recorded content contained within these web seminars are the property of the Center for Weight Loss Surgery. Express written permission from the Center for Weight Loss Surgery is required to use, copy, or distribute these web seminars sessions.