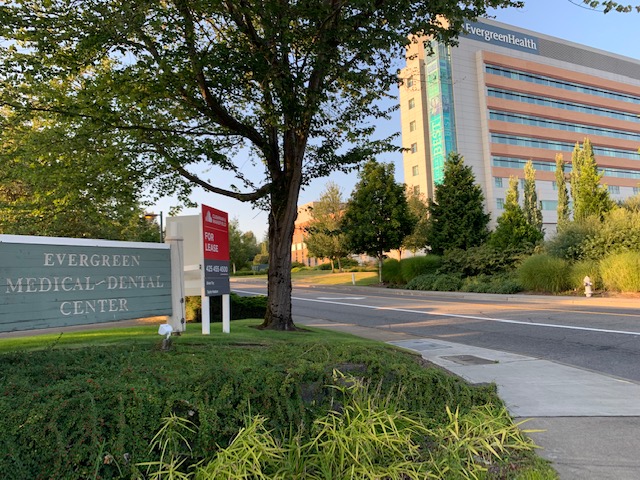 12815 120th Avenue NE, Suite J
Kirkland, WA 98034
Directions
Contact Information
Phone: 425-899-9990
Fax: 253-815-7708
Office Hours
Alternate Fridays 7AM to 2:30PM
Dr. Srikanth performs surgery at Evergreen Health Medical Center in Kirkland and St. Francis Hospital in Federal Way.
Weight Loss Clinic in Kirkland, WA
Dr. Srikanth at the Center for Weight Loss Surgery performs a variety of bariatric surgery procedures at Evergreen Health Medical Center in Kirkland, including sleeve gastrectomy, duodenal switch, duodenal switch–single anastomosis (DS-SA/SIPS), gastric bypass, adjustable gastric band and revision surgery as well as general and cosmetic surgery. We also offer counseling and pharmaceutical interventions for medical weight loss at our clinic.
Whatever type of weight loss surgery you're considering, you can be confident that this center is known for being  center for excellent outcomes after weight loss surgery. If you've been unable to resolve severe obesity through diet and exercise alone, or if you're eager to remove sagging, excess skin, consult our tema at the weight loss clinic in Kirkland, WA. We offer personalized, expert care tailored to individuals who are battling severe weight issues. Because we perform our weight loss surgeries at the Evergreen Health Medical Center in Kirkland, you have a local solution for getting the help you need.
Is Weight Loss Surgery Right for You?
There are many reasons patients decide to seek out our weight loss clinic. Obesity is a chronic disease, and it presents with wide variations. For some people, surgery is the best option for addressing it. In other cases, patients who have undergone bariatric surgery require additional surgery to correct loose skin following weight loss. To learn whether a procedure is right for you, we invite you to meet with a specialist from our team to discuss your specific situation and options. At the Center for Weight Loss Surgery, we are skilled at helping patients determine which procedures, if any, are the best fit for them.
Why Do Surgical Patients Get Results?
While some patients are able to experience weight loss through lifestyle changes alone, those who are severely obese may only achieve results through surgery. That's because surgery offers an advantage that diet and exercise cannot. By limiting the amount of food the stomach can take in, it effectively changes the amount of food you eat. By making it so much easier for you to feel full, surgery helps you restrict how much you eat, resulting in long-term weight loss. If you're ready to learn more about weight loss surgery at in/ around Kirkland, reach out to us anytime. Book a consultation with the Center for Weight Loss Surgery now!