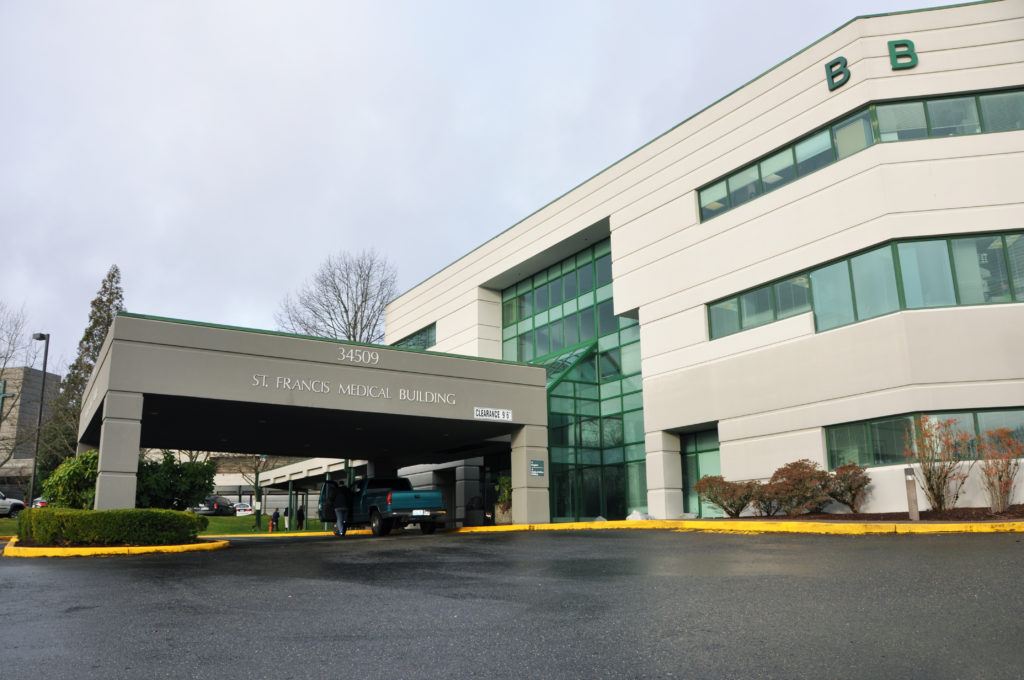 34509 9th Avenue South, Suite 103
Federal Way, WA 98003
Directions
Contact Information
Phone: 253-815-7774
Toll-Free: 877-815-7774
Fax: 253-815-7708
Weight Loss Clinic in Federal Way, Wa
The Center for Weight Loss Surgery performs a variety of weight loss surgeries at St. Francis Hospital in Federal Way including sleeve gastrectomy, duodenal switch, duodenal switch–single anastomosis (DS-SA/SIPS), gastric bypass, adjustable gastric band and revision surgery as well as general surgery. We also perform cosmetic surgeries at this location.
As a leading bariatric clinic, we specialize in both weight loss solutions and cosmetic procedures to help patients reduce weight and improve their health and appearance. Because Center for Weight Loss Surgery has an excellent track record of outstanding outcomes for bariatric surgery, it's an excellent place to undergo a bariatric procedure. By consulting with our weight management clinic and having surgeries being performed in well recognised facilities patients are able to better their health, gain more confidence andresolve weight-related medical conditions.
How to Know If Surgery Is Right for You
While weight loss surgery and cosmetic surgery can produce highly effective outcomes for certain patients, that doesn't mean they're right for everyone. Obesity is a chronic disease, but there are many variations and there is no one-size-fits-all solution. The Center for Weight Loss Surgery offers several options for bariatric surgery, depending on our patients' preferences and their needs. If you have a significant amount of extra weight that diet and exercise can't seem to budge or sagging or excessive skin you want to tighten, surgery may be the best option.If you're looking for solutions, the professionals at our weight loss clinic in Federal Way, WA, can help you determine what to do.
Why Surgery Delivers Results
While a healthy lifestyle is important, there are some conditions that require more than conventional remedies. In the case of severe obesity, for example, surgery can be the optimal solution because it decreases how much food it takes to feel full, thereby helping patients eat less and lose weight for the long term. Similarly, a cosmetic procedure can be an effective way to remove excess skin and/or fat that can't be addressed any other way.The Center for Weight Loss Surgery offers a wide variety of weight loss surgeries performed in Federal Way, WA. To learn more schedule a consultation with the Center for Weight Loss Surgery today.